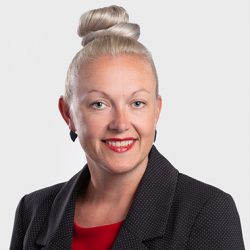 Angela Ferguson
Director, Saffery Champness
Angela is a Director in Saffery's Manchester office, specialising in employment taxes. She has trained and worked within Big Four firms since 1994. She covers the whole of the UK in her role as the National Head of Employment Taxes here at Saffery's. Angela advises clients across all sectors in respect of a variety of employment tax issues.
Angela is a regular speaker at internal and external events, often talking at industry network meetings, tax body gatherings and government departmental events.
Key Experience:
– Assisting clients with the implementation of the IR35 legislation, including designing new processes in order to evidence compliance in the public sector since April 2017, auditing those processes and preparing the private sector for the changes to be implemented from April 2020
– Supporting clients with their compliance with the NMW regulations
– Reviewing and structuring tax-efficient benefits such as salary sacrifice arrangements
– Compliance in redundancy and termination situations, including advice regarding PENP
– Bonus and pension planning
– Managing HMRC PAYE reviews
– Construction Industry Scheme compliance
– Advice on best practice for expenses policies/processes, reporting benefits in kind and PSA calculations.
Patrick Boch
Barrister, Old Square Tax Chambers
Patrick Boch practices in all areas of tax law, with a particular focus on tax litigation and private client matters. He is an experienced advocate, appearing regularly before the courts and tribunals. He is adept at incisive witness examination and has also acted as an expert witness on UK tax law in a foreign jurisdiction.
As an ex-HMRC lawyer, he has considerable knowledge of how HMRC operate and approach litigation. His LL.M. dissertation (which achieved a first class mark) was on the GAAR and he has extensive experience of dealing with avoidance matters.
Apart from tax, he has a practice in insolvency (especially in HMRC-led petitions), traditional chancery (particularly probate), and general commercial law.
He is dual qualified as an Indian advocate, and can advise on Indian tax law and the legal and commercial environment in India more generally. Having completed his LL.M. in Denmark, and being fluent in Danish, he is also able to offer insight on matters with a Scandinavian connection.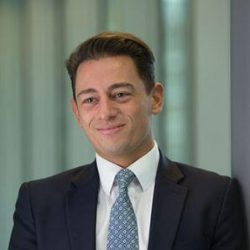 Constantine Christofi
Senior Associate, RPC
Constantine is a Senior Associate in RPC's Tax Disputes team and has assisted clients in both civil and criminal litigation against HMRC.
Constantine advises corporates and high net worth individuals on all aspects of corporate and personal tax. He has extensive experience in challenging HMRC decisions on public law grounds by way of judicial review.
Constantine has also played a key role in achieving effective settlement outcomes for some of RPC's major corporate clients and has conducted complex litigation before the Tax Tribunals and Higher Courts.
Constantine is a regular contributor to professional journals and to RPC's Tax blog, Tax Take.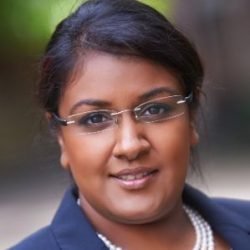 Kelly Stricklin-Coutinho
Barrister, 39 Essex Chambers
Kelly Stricklin-Coutinho is a barrister at 39 Essex Chambers where her practice focuses on tax, and EU law (including state aid). Her recent matters include VolkerRail Plant Ltd (& Ors) v HMRC [2020] UKFTT 476 (TC), a potential challenge to the tax treatment of defined benefit statutory pension schemes, UK ETS and EU ETS, and a challenge involving VAT on construction. She is ranked in the Legal 500 and Chambers & Partners, and she is a Visiting Lecturer at King's College London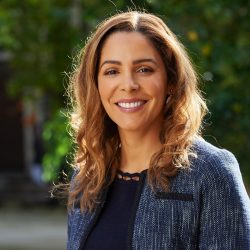 Ximena Montes Manzano
Barrister, Temple Tax Chambers
Ximena was called to the Bar in 2004, successfully completed a pupillage in a prestigious public law set of Chambers and started practising tax law in 2007.
Ximena accepts instructions in all areas of Chambers expertise from Solicitors, Accountants, Tax Advisers and other professionals under Licensed Access.
Ximena is qualified to take direct instructions from members of the public and intermediaries under the Public Access Scheme in appropriate cases.
Since joining Chambers, Ximena has taken a keen interest in all aspects of tax law with a focus on litigation and alternative dispute resolution. Ximena has represented taxpayers in direct and indirect tax appeals in the First-tier Tribunal and Upper Tribunal as well as Judicial Review proceedings and appeals to the Higher Courts. Ximena was also appointed and appeared as a First-tier Tribunal Advocate (Amicus Curiae) in a test case about the nature and effect of a P800 form and the Tribunal's jurisdiction to hear public law arguments.
Ximena has been instructed several times by the Chartered Institute of Taxation, the Association of Taxation Technicians and the joint professional bodies' working party to advise on the draft guidance on "Professional Conduct in relation to Taxation" and the "Professional Rules and Practice Guidelines" amongst others. In addition to insight on professional conduct matters, Ximena also has expertise on all areas of professional negligence (Accountants, tax advisers, solicitors etc.) with emphasis on limitation, date of knowledge, causation and mitigation issues.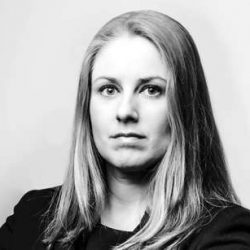 Rachel Cook
Senior Associate, Peters & Peters Solicitors LLP
Rachel acts for companies and individuals investigated and/or prosecuted by UK and foreign authorities for tax irregularities. As well as criminal investigations, her experience includes the Contractual Disclosure Facility (also known as Code of Practice 9), where tax evasion is suspected by HMRC, advising on the corporate offence of failing to prevent the facilitation of tax evasion and assisting clients who are requested or compelled by HMRC to provide information and/or materials about a third party. Rachel has experience acting for individuals in both restraint and confiscation proceedings and has prepared clients for the eventuality of Unexplained Wealth Orders.Rachel acts for a trader being prosecuted by the FCA for insider dealing. Rachel also advises regulated individuals subject to oversight and/or investigation by the FCA and assists individuals who are witnesses in FCA prosecutions. Rachel acted for a leading bank in a Libor investigation.Money laundering issues can arise in almost all white-collar cases and Rachel has acted for a number of individuals charged with this offence. She frequently advises individuals and corporates on compliance with money laundering regulations.Rachel has successfully acted for individuals that are the subject of mutual legal assistance requests in the UK and/or abroad, including successful judicial reviews of the Secretary of State's decision to act on a request from a foreign state. She also has experience acting for legal and accountancy professionals subject to professional disciplinary proceedings.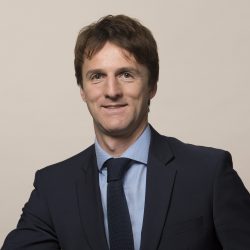 Michael Thomas
Barrister, Pump Court Tax Chambers
Michael Thomas advises and litigates in relation to all areas of the UK tax code. His practice covers business tax, private client work and VAT. He has a particular interest in property tax and has advised on some of the UK's largest real estate transactions and development projects.
It has been said that "he has a strong tax record of success in tax litigation", is "ahead of the game when it comes to property taxation" and "the go-to man for stamp duty land tax." Michael sits on the tax committee of The Country Landowners Association.
When litigating Michael is mindful that the best result for a client rarely involves a contested hearing. He has a strong track record of achieving favourable outcomes without a trial including in relation to VAT (where a 7- figure repayment was received by a FTSE 100 company) and on employment taxes (where HMRC rescinded an assessment of several hundred thousand pounds following an internal review).
Michael has significant experience of litigating the application of anti-avoidance rules.
His litigation practice also includes defending professional negligence actions, ligating tax deed claims and acting in civil fraud investigations under code of practice 9.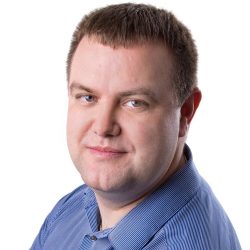 Peter Heslington
Partner, Praxis LLP
Peter Heslington is a Chartered Tax Advisor (CTA) and Trusts and Estates Practitioner (TEP).
Pete's expertise crosses many sectors and taxes.  He focuses on bespoke tax planning and structuring covering corporate tax, mergers and demergers, acquisitions and sales, exit and remuneration planning, share schemes, partnership taxation, investment planning, wills and probate.
Pete has over 20 years of experience advising Owner Managers and High & Ultra High Net Worth Individuals.
Pete holds a degree in Law and Post-Graduate Diploma in Legal Practice.