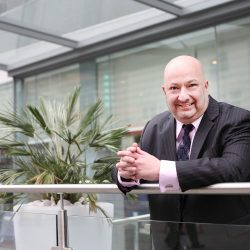 Pete Miller
Partner, The Miller Partnership
Pete formed The Miller Partnership in April 2011 to offer expert advice to other advisers on all business and corporate tax issues. Pete's specialist areas include the transactions in securities rules, reorganisations, reconstructions, distributions, partnerships, Patent Box, HMRC clearances, disguised remuneration and the taxation of intangible assets.
Pete has worked in tax for over 31 years, including nearly 10 years as an Inspector of Taxes. He worked in Birmingham and London with roles in both Policy and Technical Divisions, where he was the Inland Revenue's expert on all matters relating to the distributions legislation. He then worked for 11 years in 'Big 4' firms, specialising in the taxation of corporate transactions.
Pete speaks and writes regularly on tax issues and is General Editor of Whiteman and Sherry on Capital Gains Tax and on Income Tax and a member of the Editorial Boards of Taxation, The Tax Journal and Simon's Taxes. He is lead author of Taxation of Company Reorganisations (5th edition, Bloomsbury Professional, November 2016), co-author of CCH's book on Taxation of Partnerships and author of Tax Digests on Transactions in Securities, Changes to Partnership Taxation, Disguised Remuneration, the Substantial Shareholdings Exemption and the Patent Box and of the ICAEW Tax Faculty's TAXGuide on the 2017 regime for carried forward corporate losses.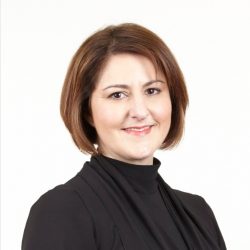 Wendi Bussin
Consultant, Kuit Steinart Levy LLP
Wendi is a Consultant in the Litigation team at Kuits.She advises and represents individuals and businesses in regulatory, tax and other business related crime. She regularly deals with investigations by a variety of regulatory bodies and government departments dealing with offences such as environmental issues, trading standards issues, tax issues and fraud matters.
Wendi is a Legal 500 Recommended Lawyer and a member of the Female Fraud Forum.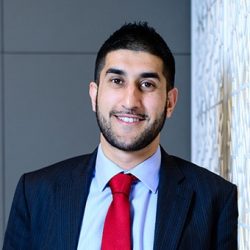 Waqar Shah
Managing Associate, Mishcon De Reya
Waqar is a Managing Associate in the Dispute Resolution department, focusing on high value complex indirect and direct tax cases and matters concerning tax avoidance.
He has considerable experience in judicial reviews and group litigation orders and has assisted and managed high profile matters at all levels from the Tax Tribunal through to the Supreme Court. Recently, Waqar has had particular success in Alternative Dispute Resolution methods.
Waqar has acted for FTSE 100 and high net worth clients and has been published in a number of tax publications.
Beyond contentious tax work, Waqar has general commercial litigation experience in breach of warranty cases and has assisted on fraud matters, including investigations into alleged bribery and corruption.
David Treitel
Managing Director, American Tax Returns Ltd
Frequently quoted as one of the UK's leading experts on American tax, David Treitel is a widely known authority, writer and speaker on US tax. David is Managing Director at American Tax Returns Ltd, a specialist US tax practice in London; dually US and UK qualified and an active member of the Membership & Branches committee of the Chartered Institute of Taxation and the Private Client committee of the Tax Faculty of the ICAEW Tax Faculty. David was the very first IRS ITIN Certifying Acceptance Agent in the UK way back in the year 2000, and has represented the ICAEW on HMRCs Expat Forum since 2007.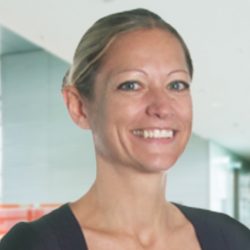 Katherine Brown
Partner, BDO LLP
Katherine is a corporate international tax partner in the London Tax Group. She has over 20 years' experience providing tax advice to international businesses. Her clients range from large private groups to companies listed on AIM, TSX, NASDAQ, NSE of India, JSE and ASX.
Katherine advises on all corporate international tax matters including international tax planning, tax risk management, tax efficient corporate and financing structures, withholding taxes issues and acquisitions and disposals.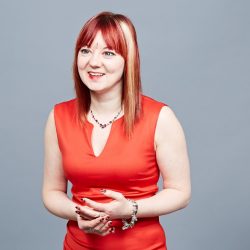 Michaela Lamb
Director, Carter Backer Winter LLP
After qualifying as a Chartered Accountant in 2005, Michaela chose to specialise in tax because it allowed her to become more involved with her clients, helping them address the challenges presented by the ever-changing tax landscape.
She is one of CBW's more colourful tax Directors, whose main goal is making tax a little less daunting for her clients, by providing straightforward, practical advice and support.
Michaela is a full member of the Society of Trust and Estate Planners (STEP) and advises on all Private Client issues for UK and offshore individuals, and for Trusts and Estates. Michaela specialises in working with families to achieve tax efficient (often inter-generational) planning, as well as providing tax advice when the situation changes, for example on marriage and divorce or if someone is coming to (or leaving) the UK. Michaela often works with people who need to take UK tax advice for the first time, and believes that advice should be put simply and clearly to avoid any doubt.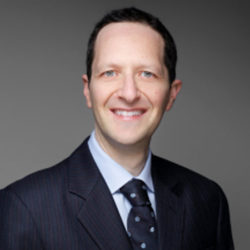 Keith Gordon
Barrister, Temple Tax Chambers
Keith previously practised as a chartered accountant and chartered tax adviser before starting to practise at the Bar in 2006. His practice covers all areas of tax as well as related areas including partnership disputes and professional negligence. Keith also lectures and writes extensively and won the Tax Writer of the Year category in the 2013 LexisNexis Taxation Awards. He was also the Chartered Tax Adviser of the Year in the 2009 awards.
Keith's cases include Jones v Garnett (the 'Arctic Systems' case) where he was the junior barrister for the successful taxpayer in the Court of Appeal and the House of Lords. More recently, he was instructed by the taxpayers in the discovery cases of Charlton, Sanderson and Pattullo, in the Supreme Court in Cotter v HMRC (meaning of tax return), Thomson v HMRC (meaning of trade) and the residence cases of Grace and Tuczka.
Keith is a member of the ICAEW Tax Faculty's Technical Committee.  He is also an active member of the Chartered Institute of Taxation, where he has been a Council member since 2009, sits on a number of technical sub-committees and is joint honorary President of the London Branch.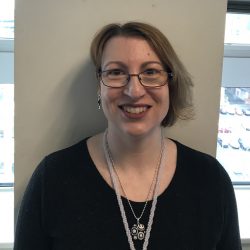 Stephanie Smith
Alternative Dispute Resolution, HMRC
Stephanie joined the Inland Revenue in 2003 on the Risk Profiling team. She Completed the Inspector Training in 2008 and then spent several years as a Corporation Tax specialist in Large Business. She is currently a Complex Tax Mediator on HMRCs Alternative Dispute Resolution team.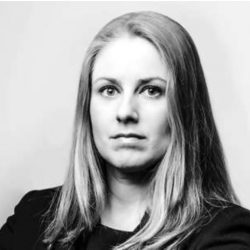 Rachel Cook
Senior Associate, Peters & Peters Solicitors LLP
Rachel Cook has practised for over ten years at Peters & Peters Solicitors LLP. She has been recognised by Legal 500 as a key contact for tax litigation and is a Contributory Editor to Lloyd's Law Reports: Financial Crime. Rachel has particular expertise in criminal tax litigation, fraud, anti-trust, bribery & corruption, extradition, mutual legal assistance, anti-money laundering regulations and confiscation. She acts for corporates, politically exposed persons (PEPs) and high-net-worth individuals, many of whom are subject to multi-jurisdictional investigations. She provides a range of crisis management services to individuals and companies with assets targeted by UK law enforcement, including by way of official and unofficial bank account freezes, non-conviction based asset restraint powers, asset recovery and forfeiture powers. Rachel also advises corporates on compliance, including the six guiding principles necessary to benefit from the statutory defence to the offence of failing to prevent the facilitation of tax evasion.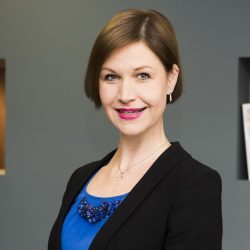 Juliet Schalker
Partner, Debenhams Ottaway LLP
Juliet's practice comprises a broad spectrum of commercial disputes but she has particular expertise in banking litigation, private equity and professional negligence claims. Juliet regularly handles high value litigation in specialist divisions of the High Court, often being instructed to act against or alongside major UK or international firms and has been involved, acting for the claimant, in a number of high profile professional negligence cases in both the Court of Appeal and Supreme Court. Juliet regularly advises clients in relation to professional negligence claims arsing out of tax advice, including tax avoidance schemes.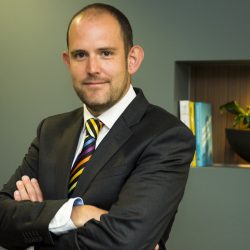 Luke Harrison
Partner, Debenhams Ottaway LLP
Luke is the lead partner in the litigation and dispute resolution team which Chambers 2017 call "esteemed". Chambers 2019 report clients describing him as a "very commercial litigator with a real eye for detail" and being "especially adept at insolvency-related commercial disputes." He is a Solicitor Advocate having gained his Higher Rights of Audience and is the past Chairman of the Commercial Litigation Association.
His practice comprises a of broad spectrum of commercial disputes but he has particular expertise in contentious insolvency, banking and financial services, boardroom disputes, professional negligence claims and disputes concerning technology and software.
He regularly handles high value heavyweight litigation in specialist divisions of the high court often being instructed to act against or alongside major UK or international firms in multi-party litigation.
Luke's practice also regularly interacts with tax in the context of both his contentious insolvency practice and commercial disputes practice. Luke often advises directors and office holders in respect of claims arising out of insolvency where disputed tax debts form a large part of the creditor claims. He also acts in a range of commercial litigation where tax features including a current Commercial Court claim in which allegations are made as to alleged fraudulent misrepresentations as regards the tax status of a VCT investment.
Luke has been shortlisted for the St Albans Chamber of Commerce Business Leader of the Year 2017 and a winner of the M&A Adviser, Emerging Leader Awards 2017.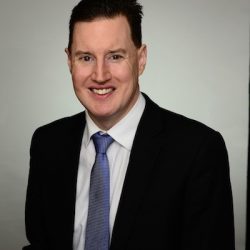 Ben Symons
Barrister, Field Court Chambers
Ben Symons is a London based barrister at Field Court Chambers. He previously worked for Big 4 firms and large investment banks in London advising on complex structured finance transactions and mergers and acquisitions transactions valued in excess of £1 billion. He has extensive experience in advising both individuals and corporations on their UK tax liabilities and UK tax planning opportunities. He is also the author of Cryptocurrency and Taxation published by Bloomsbury Professional.