Tax Conference 2020 - Speaker Biographies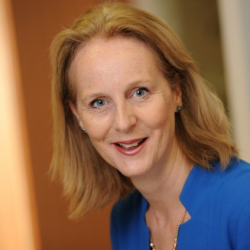 Caroline Fleet
Partner, Crowe UK
Caroline has extensive technical knowledge in advising clients within the property sector. Her clients range from corporate property developers and investors, BTL Landlords to institutional investors.
The taxation of property has become increasingly complicated over the last few years, with more taxes and higher rates applying. Caroline has good experience in assessing the interaction of each of the taxes. Caroline has advised on appropriate structure taking into account the business model and the various stakeholders within the structure.
Caroline has also led tax due diligence projects across the property sectors including offices, hotels and care homes. Caroline is a Fellow of ICAEW and a regular speaker for CIOT, STEP and ICAEW on property tax matters.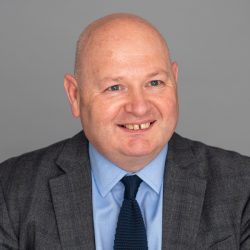 John Hood
Partner, Moore Kingston Smith
John Hood is Moore Kingston Smith's tax dispute resolution specialist. He is expert at dealing with complex and serious tax investigations launched by HMRC, settling matters on a civil basis. In the most serious cases, this can involve limiting the risk of the enquiry being escalated to a criminal investigation. John genuinely relishes the challenge of unravelling convoluted tax scenarios and establishing a mutually satisfactory endgame.
John aims to minimise the risk for his clients, while also ensuring HMRC is operating within the tax legislation. His clients are generally owner-managed businesses and their families, high net worth individuals and those with complex affairs. Mostly clients are referred to John through their professional advisers. Some might already be the focus of an HMRC investigation, while others might want to make a voluntary disclosure to regularise the past.
With more than two decades of experience in tax dispute resolution, John has vast knowledge of HMRC's administration and enforcement procedures. Having also previously worked at HMRC in the compliance arena, John has a deep understanding of the key strategies needed to achieve the best result for his clients.
From his clients' point of view, John has a calming effect at what is often a stressful and emotionally charged time. They are reassured by the fact that he focuses on negotiating the best outcome for both them and HMRC. His easy manner, knack of explaining things in everyday language and sense of humanity are also valued by his clients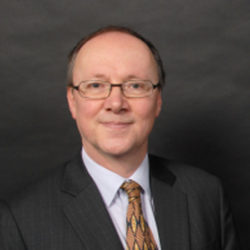 Paul Howard
Director, Dixon Wilson
Paul Howard is a Chartered Accountant and Fellow of the Chartered Institute of Taxation. He focuses on tax issues relevant to wealthy entrepreneurs, including corporate structuring, personal and estate planning and business transactions. He frequently lectures on a range of issues and contributes articles to the professional press.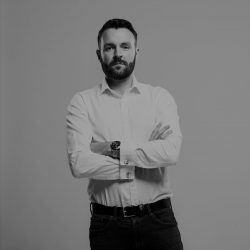 John Moxon
Founder and Director, YesTax
John is an ICAEW Chartered Accountant who holds a justifiable claim to have overseen more R&D tax claims than any other person in the UK. He has solely specialised in this area of tax since 2009 and was a Director at the UK's first R&D tax consultancy firm. His next role was heading up one of the UK's largest R&D tax advisory teams. During this time he managed a large client portfolio and ran an enquiry resolution service for accountants who had got into a spot of bother with HMRC with their own R&D claims.
John also sits on the HMRC R&D Consultative Committee and has been involved in several policy consultations in recent years. His ability to give clear, unambiguous and no nonsense tax advice is popular with his clients – many of whom he has advised for over a decade.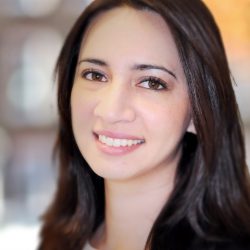 Hui Ling McCarthy QC
Barrister and CEDR-accredited mediator, 11 New Square
Hui Ling appears regularly in significant, high-value cases.  In her first year in Silk, she successfully represented clients in the Supreme Court in three cases: Project Blue, Derry and Telereal Trilium.  Other recent notable cases include: 47 Park Street, Tooth, Tager and Degorce (Court of Appeal), Tesco, Inventive Tax Strategies and Target Group (Upper Tribunal), and Safestore and N Brown Group PLC (First-tier).
Hui Ling acts for a range of corporate and private clients in all areas of tax law with an emphasis on corporate and international tax matters, VAT and SDLT.  Current corporate and international tax work includes advising on capital allowances, double tax treaty disputes, R&D credits (particularly in the energy sector), the anti-hybrid rules, and issues concerning corporate debt and cross-border lending.  Recent VAT work includes partial exemption issues, single/multiple supply and supply classification issues (particularly the financial services and insurance exemptions), and matters relating to real estate (particularly development, construction and energy-saving materials).  Recent private client work includes advising on tax issues concerning sportsmen and event sponsors, entertainers (film and television), partnerships, pensions, investments and remuneration (including IR35 and public sector off-payroll working).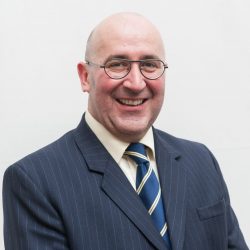 Kevin Offer
Partner, Hardwick & Morris LLP
Kevin Offer is a Partner at Hardwick and Morris LLP. He is a chartered tax advisor and a fellow of the Institute of Chartered Accountants in England and Wales (ICAEW). Kevin heads up the tax offering at H&M with special emphasis on private client work and the taxation of high net-worth, mainly non-domiciled individuals, sportspersons and entertainers. He presents regularly at conferences both in the UK and internationally and is a member of the International Tax Planning Association, the International Tax Specialists Group and the International Taxation of Entertainers Group.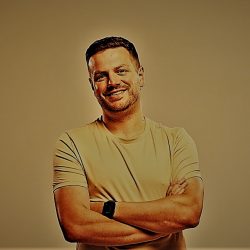 Mark Wood
Director, YesTax
Mark is a Fellow of the Association of Chartered Certified Accountants having qualified at a Sheffield-based firm in 2010. He has specialised in Patent Box tax relief since initial consultations on the scheme commenced in 2011. One of the first Patent Box claims made by a UK company was prepared by Mark in 2013 and he has continued to prepare claims and provide valuable advice to his clients in respect of this relief.
As well as Patent Box tax relief Mark has also specialised in R&D tax relief since 2010 and has presided over no fewer than 1,000 successful claims. To date he has saved his clients tens of millions of pounds in the form of R&D tax credits and corporation tax relief in respect of both schemes.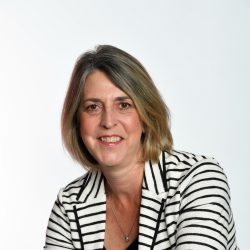 Carol Wells
Managing Director, Jupiter Tax
Carol Wells has worked in the taxation and legal sector for over 30 years and is a Chartered Taxation Adviser, a member of the Chartered Institute of Taxation and the Association of Taxation Technicians. Carol's career has spanned both accountancy and law dealing with estate planning for private clients. Carol now runs her own company, Jupiter Tax Ltd, advising clients on taxation issues, primarily inheritance tax and trust taxation, preparing Wills and Lasting Powers of Attorney.
Carol has been Chairperson of the Sheffield branch of the Chartered Institute of Taxation, a Council Member of the Association of Taxation Technicians and for two years was Head of Professional Standards for the Chartered Institute of Taxation and Association of Taxation Technicians.
Carol is an experienced lecturer on trust taxation, inheritance tax and estate planning matters and is a member of the British Association of Women Entrepreneurs.
Carol focuses on working with families and individuals to help them through the process of organising their affairs to ensure that their wealth will ultimately pass to those they want to benefit and where possible with the least amount of inheritance tax payable.